Maintenance Plumbing
Maintenance Plumbers in Melbourne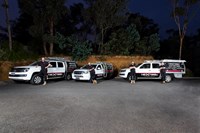 Do you need a Melbourne plumber?
We're here and ready to help you.
At Next Gen Plumbing Group, we provide the highest standard of customer service along with a seamless result – no matter what kind of plumbing service you need.
We offer a wide range of plumbing services including Commercial, Residential, Maintenance Plumbing and even 24/7 Emergency Plumbing Services.
Our team of highly trained, insured and accredited plumbers are at your service, ready to help you with any of the following and more:
We can repair, maintain and replace anything that involves water or gas flow, pipes, gutters, valves and more.
If you have any plumbing issues, concerns or queries, NextGen Plumbing Group is the best Melbourne plumbing services company to assist you!
Watch out!
Some plumbing issues may seem minor right now - but these can lead to inconvenient disasters very quickly.
If you are experiencing any complications with your plumbing, we are fully prepared and well-equipped to help you with:
Overflow problems
Leaks
Shower repairs and installations
Toilet repairs
Tap repairs
Hot water problems
Sewage backup
Trusted Melbourne Plumbers
At Next Gen Plumbing Group, we're known as the "Next Gen Plumbing guys" across South and East Melbourne. Catering to homeowners, businesses and real estate agencies, we have built a proven track record of service excellence.
We are skilled, reliable, passionate – no matter what your maintenance plumbing needs are.
Your local Melbourne Plumbers
Our mission is to improve our customers' quality of living with plumbing services that solve any issues around pipes, water, gas and more.
At Next Gen Plumbing Group, we take maintenance plumbing to the next level.
We can be at your door, fast!
As your dependable maintenance Melbourne plumbers, we always put your safety and satisfaction first.
If you are experiencing plumbing issues at your home, office or premises, please don't hesitate to give us a call.
Your local experts at Next Gen Plumbing Group are more than willing to listen and discuss your plumbing issues to determine exactly what you need.
For all maintenance plumbing queries, our lines are open 24/7.